There's no better way to spend hot summer days than lying out on the beach with the ocean breeze in the air. Living in Boston, we're lucky to have so many amazing beaches so close by. So pack a cooler, grab your friends and head to these local beaches for a great day in the sun!
Carson Beach
You don't have to go far to take a break from the city streets — hop on the Red Line or take the bus. Head to Southie and take in the scenery of Carson Beach by jogging or walking along the HarborWalk or by just relaxing in the sand.
Constitution Beach
This beach is one of Boston's hidden gems! Located in Orient Heights in East Boston, it's accessible via an easy ride on the Blue Line. Oh, and did we mention there's free parking if you want to drive? This one is a no-brainer for a beach day with great company.
Tenean Beach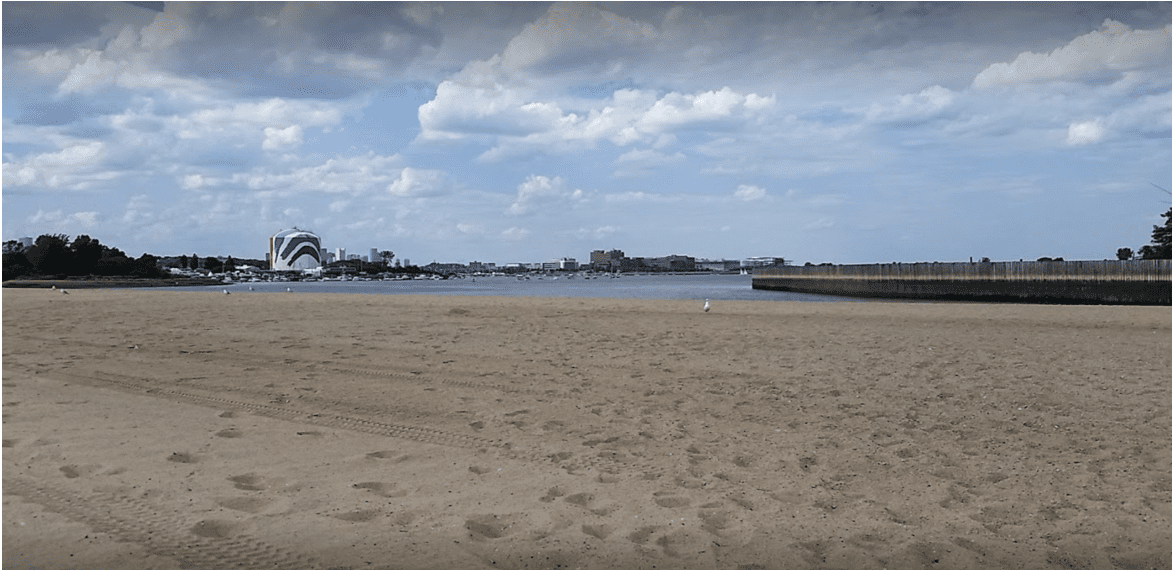 This sandy spot features a boardwalk to stroll down and picnic areas with plenty of shade to take a break from the summer sun. Enjoy the calming waters of this protected cove off the Neponset River in Dorchester. All you have to do is take the Red Line to Fields Corner and catch the 201.
Spectacle Island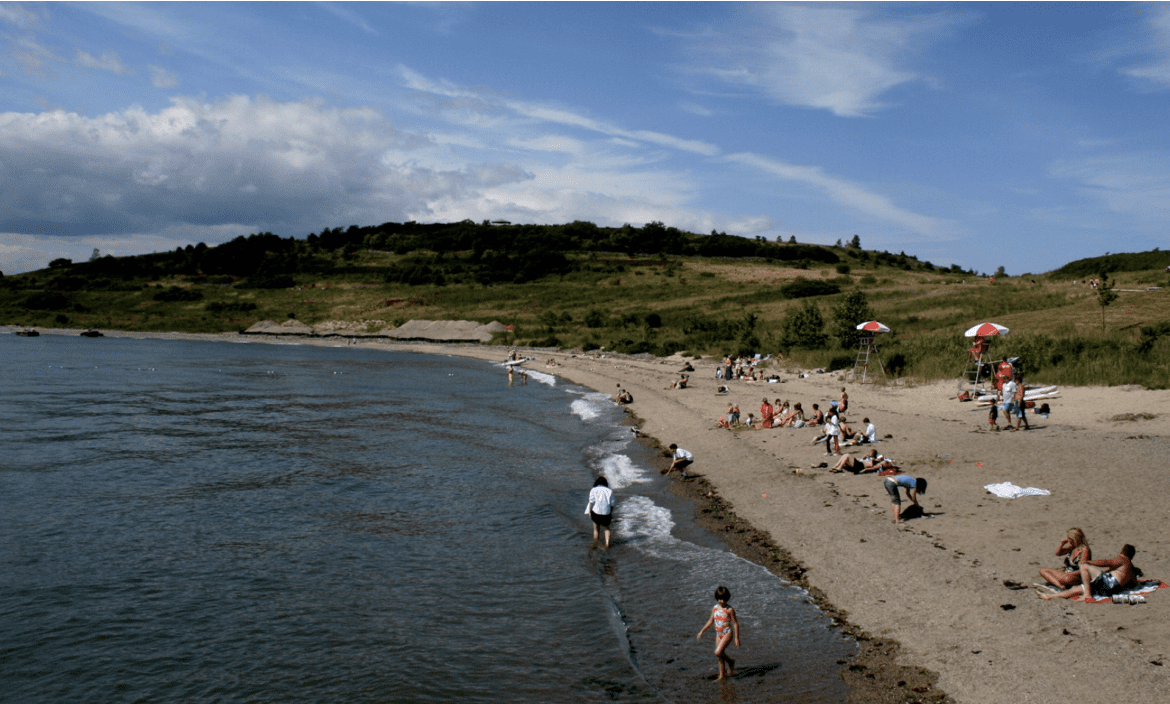 Spectacle Island is a short ferry ride away to an oasis of beautiful views and land to explore. Spend the day kayaking or hiking the trails — no matter what, this is a great spot to relax away from the city.
M Street Beach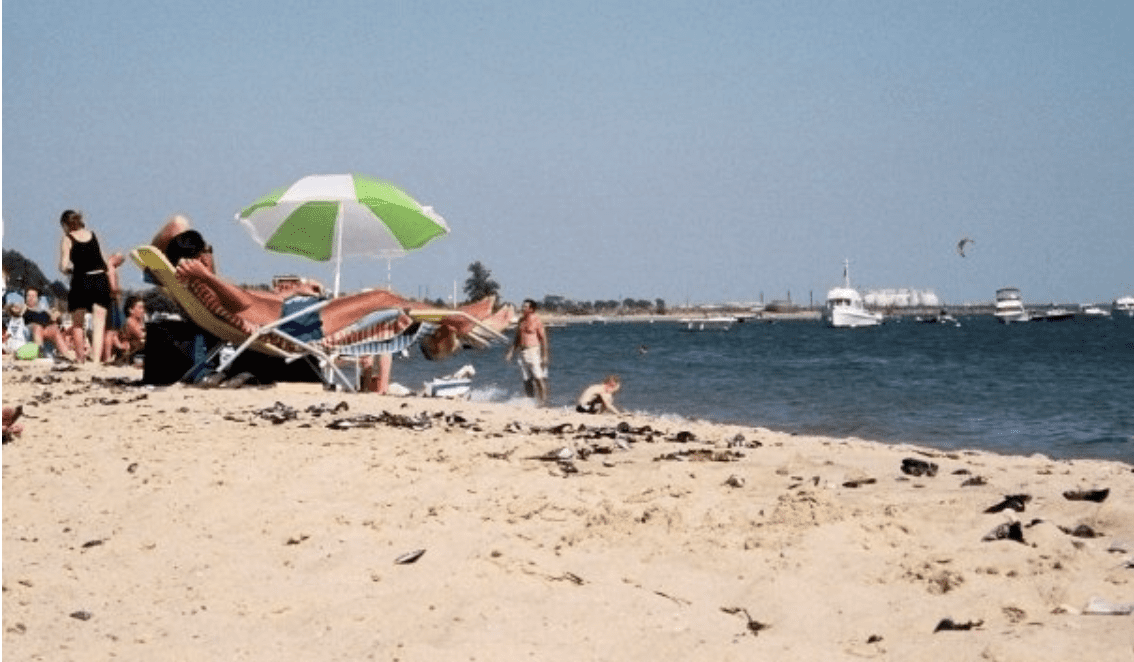 M Street Beach, nicknamed 'Southie Beach,' is an unexpected hotspot nicknamed by locals. If you visited years ago, it's time to try again as this spot received a massive overhaul — 2 million dollars worth to be exact.
Lovells Island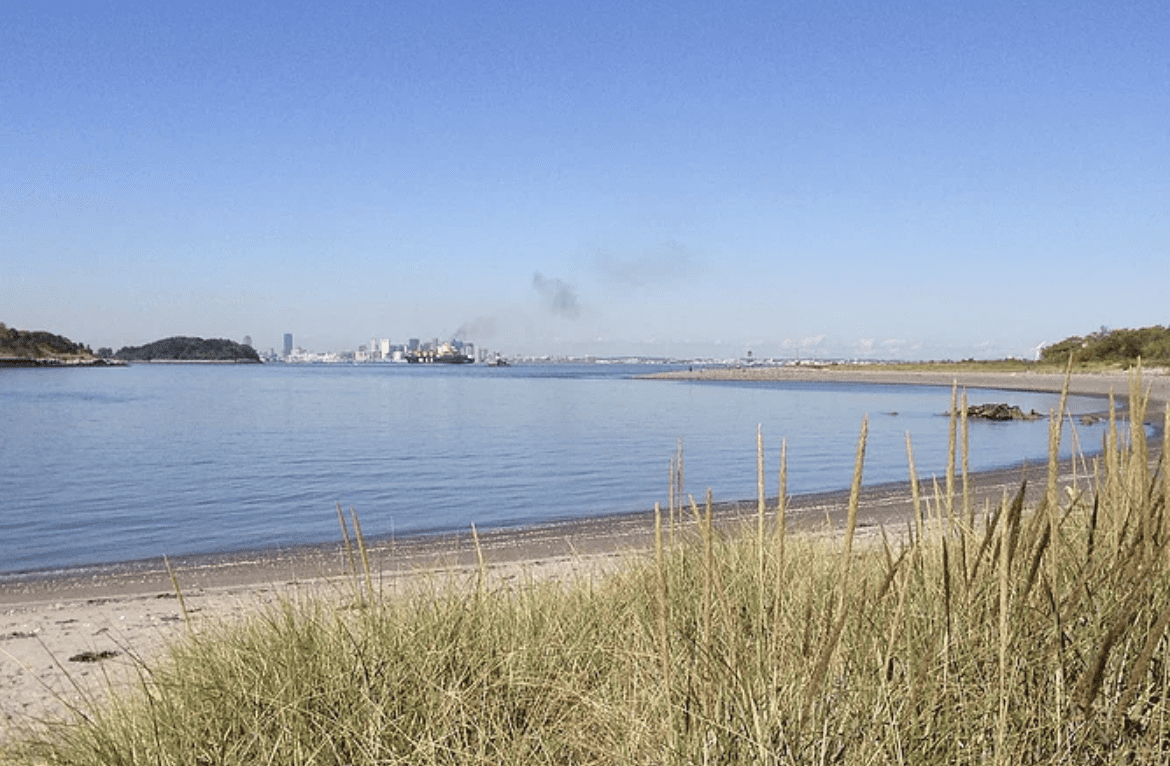 Pack a picnic and hop on the ferry to find a destination where history meets the beach. Get there by taking the ferry to George's Island, where you can get a connecting boat ride over to Lovells Island. This summer spot also features campsites — enjoy the sunshine during the day and a campfire at night all while listening to the sounds of the Boston Harbor waters.
What are you waiting for! Lather on the sunscreen, pack a cooler, and head to the waterfront — summer is here!