The leaves are changing and football is back — fall is almost here! There's no better way to embrace your inner New Englander and celebrate fall than by apple picking. We know you can't wait to enjoy the fresh air and taste the delicious apples of the season, so here are a few great farms to visit this fall:
89 Pleasant St S, Natick, MA 01760
Belkin Family Farm is one of the oldest working farms in the country. It also happens to be one of the closest farms to Boston! The farm offers a variety of fruit that you can pick yourself. As a bonus, you can enjoy a drink at their very own taproom after a long day of apple picking.
54 Felton St, Peabody, MA 01960
Head to the North Shore to visit Brooksby Farm in Peabody. During the fall, they have apple picking, fall activities, pumpkin yards and fresh goods in the farm store. Brooksby Farm is the perfect place for satisfying all your apple-picking needs.
98 N Main St, Sherborn, MA 01770
With a history of over 200 years, Dowse Orchards will not disappoint when it comes to fall activities. You can pick your own apples and bring home fresh maple syrup from the farm stand.
30 Valley Rd, Danvers, MA 01923
If you're looking for more than just apple picking, Connors Farm is the place to go for fall fun. From hayrides to a pretty epic corn maze, Connors Farm pretty much has it all.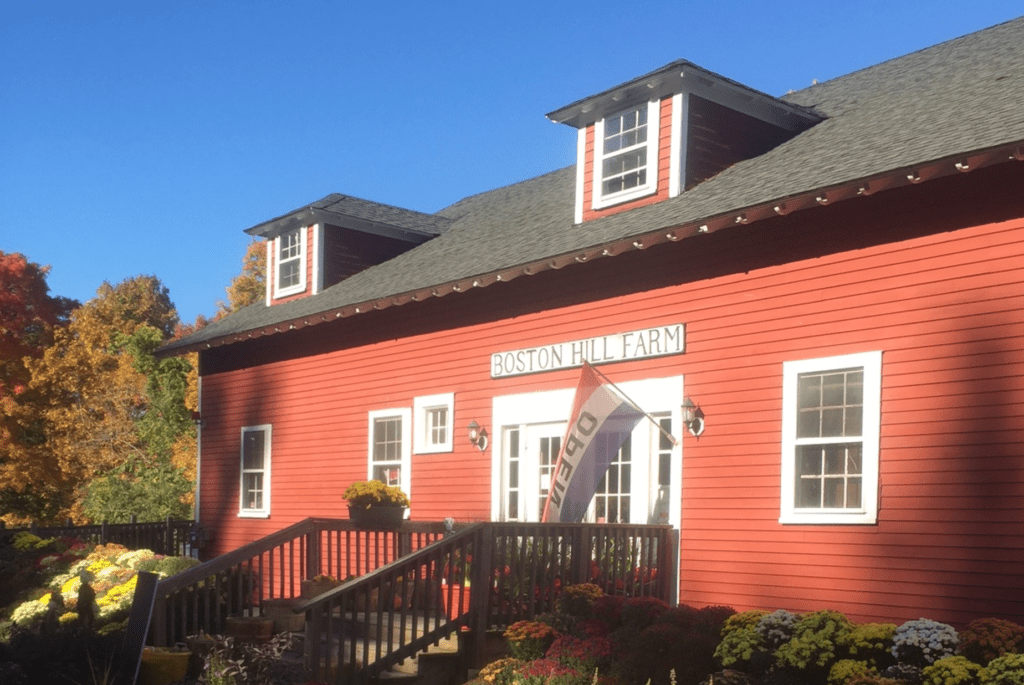 1370 Turnpike St, North Andover, MA 01845
Peaches, apples, and pumpkins oh my! At Boston Hill Farm, it's picking season for your fall favorites. And don't forget to bring your best four-legged friend along with you — the farm is dog-friendly!
Celebrate fall the best way we know how — break out the flannel, zip up that vest, and head to a farm to pick your own apples! For more guides to all things Boston, look for our #BostonHacks by following us on Twitter and liking us on Facebook.